IELTS in Bopal
Looking for best ielts classes in bopal?

Chasing Beans Consulting is a leading and trusted ielts coaching classes in Bopal with years of experience. With the focus on ielts, spoken english, personality development, and other aspects related to overall development, we are the ietls academy in bopal, ghuma, shela, shilaj and other near by area of Ahmedabad.
IELTS Academy in Bopal
IELTS has been testing English language for more than 25 years. Over 10,000 institutions accept this system across 140 countries, but the candidates usually prefer countries like Canada, Australia, Ireland, the UK, The USA and New Zealand.
If you have come here it is because you need to certify your English through the IELTS exam and prepare everything with the right coaching. You can rank it with the highest possible grade
IELTS which stands for International English Language Testing System is an accepted certification for gaining entry in the English Speaking countries in the world. IELTS is a standardized English Language Test which is designed for foreign language speakers who wish to study, work and live in English Speaking Nations. An IELTS certificate can open avenues for academic and professional pursuits in number of institutions and organizations world over, where English is a dominant language.
More than One million Indians take the IELTS test every year, making it one of the main source countries for test takers globally.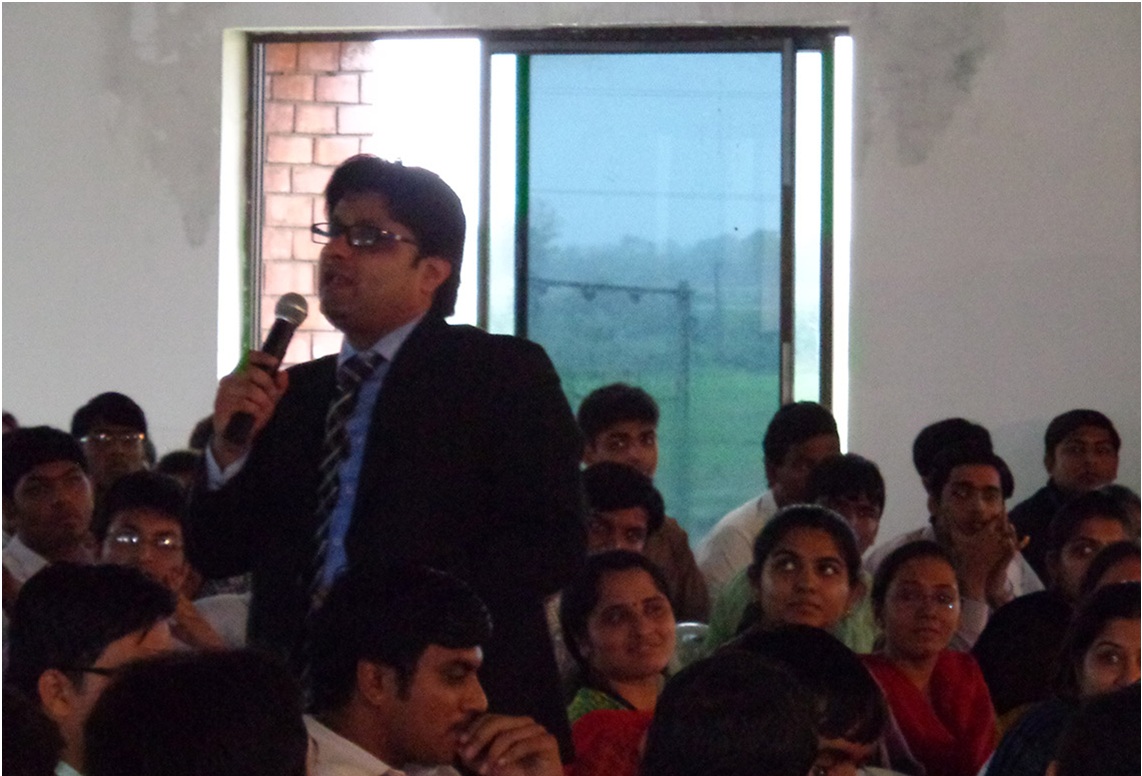 Key Facts
Specific focus on the full range of English skills (Formal, Academic, technical vocabulary, grammar, in the four skills of Listening, Reading, Writing, & Speaking)

Specific focus on IELTS exam techniques

Focused exam practice with authentic examination papers
Why IELTS Coaching/Training is Important ?
IELTS examination tests literature and creative writing abilities of those who are looking to settle abroad or pursue higher studies in foreign universities. Our IELTS classes in Ahmedabad are set to push candidates to write well-researched and intensive essays. If you want your application to be deliberated by foreign universities, a band of at least 7 or 8 is necessary which requires a remarkable knowledge of the language as well as grammar. Classes of Professional Studies provides IELTS coaching in Ahmedabad to facilitate you get your desired college or job abroad.
Universities and employers around the world recognize IELTS examination to be a benchmark for assessing a candidate's ability in the English language. It is trusted by countries where English is considered as the main language to converse. Joining the best IELTS institute would be the best choice for you to score higher in the IELTS exam. CBC offers a complete guide to assist candidates to score best in the first attempt so that you don't need to try again.
Scoring system in IELTS follows bands system. Candidates are awarded a score from 0 to 9 bands. To score the highest band score, candidates are needed to prepare with the best teachers. Here at CBC, we have the best teachers who guide you thoroughly. After all, student's satisfaction is what the best IELTS institute in Ahmedabad serve.
Either of the two Goals...
Work / PR
Those who want to work abroad or apply for PR (permanent residency): GENERAL IELTS test
Minimum Acceptable BAND score for General IELTS : Overall 7 Band
With a minimum of 8777 ( 8- listening, 7- reading, 7- writing, 7 – speaking)
Foreign Education
Those who want to go abroad for higher studies / academics/ students: Academic IETLS test
Minimum Acceptable BAND score for General IELTS : Overall 6.5 Band
With a minimum of 7666 ( 7 - listening, 6 - reading, 6 - writing, 6 – speaking)
* Note: The higher the band score, the better it is in both general and academic test. Also, in certain cases, depending on the profile, one can go abroad for studies or get a PR at a lesser band score
Reading
Skimming and scanning techniques to help you select and correct answers in the small amount of time given in the IELTS reading test.

Understand the differences between "Yes, No, & Not Given", and "True, False, & Not Given" questions and how to answer them correctly.

Tips on Matching headings

Locating Information in a text

Effective time management
Writing
Vocabulary needed for Task 1

Grammar required to get above 7 band score in Task 1

How to structure an Academic task 1 report on all possible questions, i.e. reporting information about a graph, bar chart, pie chart & etc.

How to use academic vocabulary for writing task 2 correctly, to gain a 7 band score or above

Planning and structuring Writing Task 2
---
Speaking
Practice of full Speaking test with a native teachers

Focus on improving your pronunciation and fluency which will give you a better chance of getting a higher score in the Speaking test

Continuous practice of Speaking test with fellow students

And much more! Also, you will receive a one to one tutorial with the teachers, to give you guidance, support, and advice
Listening
Tips on achieving above 8 band score in listening

Technique on selecting the correct answers in all 4 sections of the Listening test

Listening practice of Official IELTS past test papers

Effective time management, And much more! Also, you will receive a one to one tutorial with the Audio Clip.
---
General and Academic IELTS Training Modules
There are currently 3 levels of IELTS Test which depend on the intention of the test taker.
This one is for the ones who want seek education abroad in institutions and universities of English speaking nations.
This one is apt for the seekers who seek to work or get employed professionally or seek secondary education in the English speaking nation's world over.
This one is for availing UK Visa and Immigrate to or avail citizenship in the United Kingdom.
Read Most Frequent Questions of IELTS Test
Wondering what is the IELTS Exam all about? How and Where to give the exam? What are the different modules? How much time you need? Here we have tried to answer all your questions about the IELTS Exam through a collection of FAQs…
IELTS General and Academic Practices in IELTS Listening Section
In the IELTS listening module, you are made to face four sections with a total of 40 questions, which assess your understanding of main ideas and specific information, recognizing opinions, etc. Each correct answer receives 1 mark and the total score converted to standard IELTS 9-band scale.
IELTS General and Academic Practices in IELTS Reading Section
The IELTS reading section, with a total of 40 questions divided into three categories. As the name suggests, the module tests your reading and interference skills. Similar to the listening section, each correct answer receives 1 mark, with the total converted to the IELTS 9-band scale.
IELTS General and Academic Practices in IELTS Writing Section
The IELTS Writing section has two parts, including essay writing. Candidates are assessed on the performance in both tasks and scored according to task achievement, coherence and cohesion, lexical resource, grammatical range and accuracy.
IELTS General and Academic Practices in IELTS Speaking Section
The last module, lasting 11-14 minutes, is a face-to-face oral interview with an examiner. The candidate is passed through three stages, introduction and interview, individual long turn and a two-way discussion with the examiner.

All the four modules contribute equally to the overall score. To register for the test, one must first look for the nearest IELTS center and enquire for an available date.
What is the cost or registration fee of the IELTS test?
The total IELTS Exam cost along with IELTS registration fee ranges from US$ 115 to US$145 depending on the country you are giving they exam from. In India the current cost for the IELTS exam is Rs. 14,000.
How can I go about registering for the IELTS test?
You must have a passport to apply for IELTS and you can register online, in person at our institute, and you can also get registered by filling the application form and can mail it to the test centre, which will eventually send you all details regarding the IELTS test. Study Smart IELTS Coaching Centre in Delhi, Pune & Surat is a British Council certified registration centre, our counselors can help you register for the IELTS exam as per your preferred date and time.
What is the difference between Academic IELTS and General Training IELTS?
The Academic module includes language skills evaluation and assess whether a student should study or train at an undergraduate or post graduate level whereas, General training is recommended for candidates who are going to English speaking countries for work experience or for immigration purposes to countries UK, Australia, New Zealand and Canada. Any student who wants to apply for admission in a university would need to appear for Academic IELTS module.
How often can I take the IELTS test?
Candidates may re-sit for IELTS at any time. There is no restriction and they can repeat the test whenever they wish, until they get the desired score on the IELTS Exam. Our comprehensive IELTS Training courses ensures that every student is fully prepared to crack the IELTS exam and clears it in the first attempt
How and when will I get my IELTS results?
The results are usually declared in 13-15 days after the test date. Results are first published on the IELTS website followed by the mark sheet being sent via mail.
What if I am unable to attend the IELTS test?
If a candidate is unable to attend the IELTS test then the candidate is deemed an absentee and no refund is applicable in such an event. However, if there is any unavoidable reason due to which the candidate fails to appear in the IELTS exam then the application may be considered with some conditions. In such scenario the fee is refundable but again acceptance of your application is subject to approval by the IELTS test centre, who will make the final and binding decision.
How long is an IELTS score valid?
The IELTS score is valid for two years, after which the student is required to give the IELTS test again.
What are the necessary things required to carry on the day of the IELTS test?
Candidates must carry their passport, hall ticket and relevant stationery for the test modules. In case you have registered online, then do not forget to carry a recent and color passport-sized photograph.
Chasing Beans Consulting IELTS Coaching is your One Stop Class for IELTS Test Preparation Ahmedabad.
Candidates must carry their passport, hall ticket and relevant stationery for the test modules. In case you have registered online, then do not forget to carry a recent and color passport-sized photograph.
Not Found Your Answer?
Contact us via the contact form below. We are here to answer any question.