Settle abroad with your family
Migration has become a common phenomenon in recent times with more people willing to move away from their country and settle down in another country. People today are willing to move abroad for work, study or for better quality of life.
The reasons for moving abroad differs from person to person but the primary motive to migrate can be either for employment, studies, a better quality of life or just to expand one's horizons.
The benefits of migrating to another country often outnumber the disadvantages. It gives opportunities to live in a new environment, meet new people and experience a different culture. It provides opportunities to learn a new language. Besides this, migration gives an opportunity for professional development and personal growth.
Every year, thousands of people turn to CBC to achieve their global ambitions. Our knowledge, expertise and experience in global immigration practices makes us the first choice for individuals and families seeking to build a new life abroad.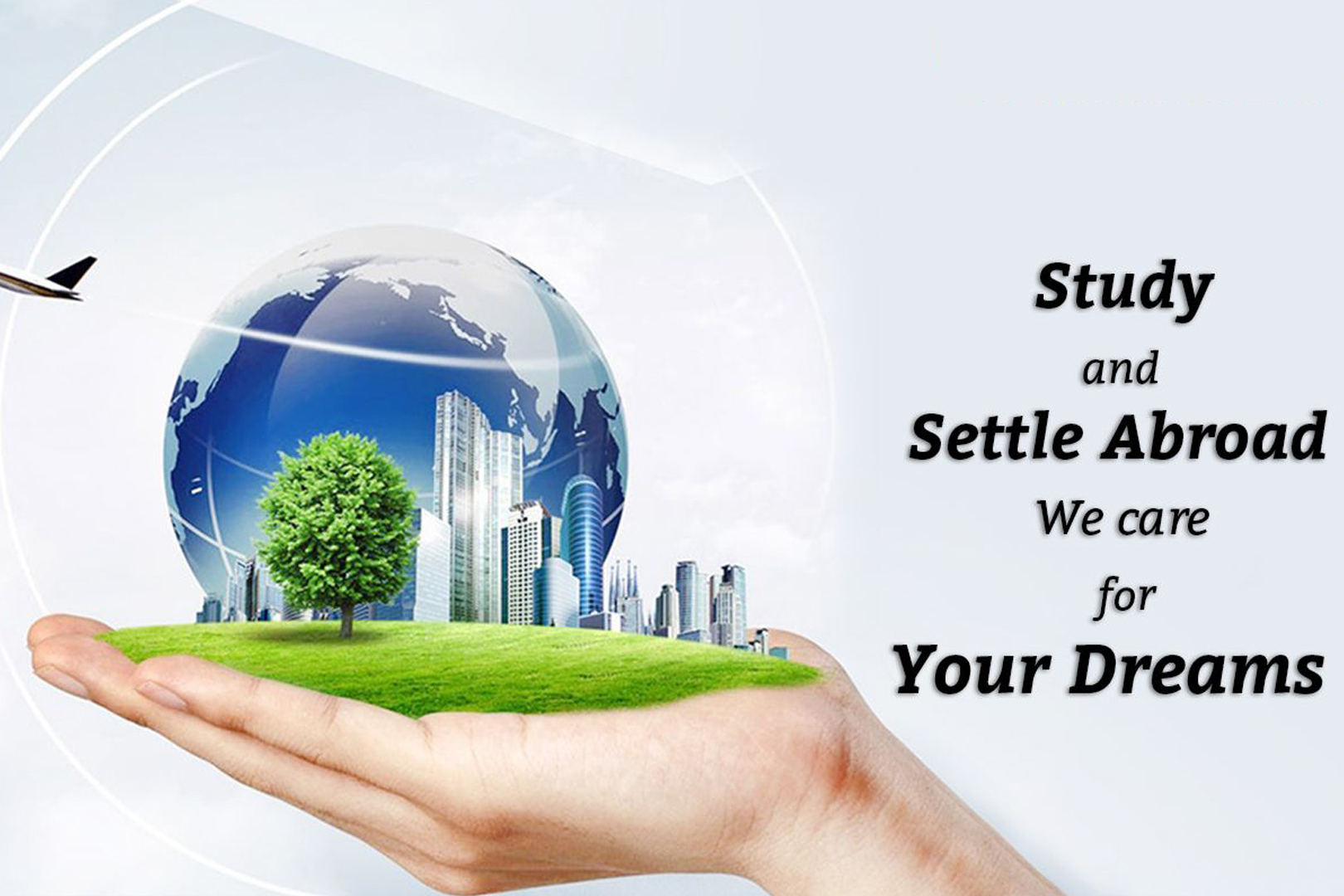 Why migrate abroad?
Settling abroad in one of the world's leading countries is one of the most life changing things you can do. Some of the biggest reasons people settle abroad are:
Better salary and job prospects
Greater standard of living
Vibrant multicultural cities
Better healthcare and education environment
Better life for children
Unbiased immigration advice
At CBC we don't sell, we counsel. We help our clients discover the best country for them and give them unbiased advice on their best migration options. Our immigration counsellors work with you to understand your preferences, identify the countries that offer you the highest chance of successful migration and the best future prospects, and then help you with your migration process. We are up-to-date with the latest immigration laws and policies and offer you timely, accurate advice to make the right immigration decision.
Migration is a highly technical process. Our Evaluation Experts analyze your profile to help you make an informed decision. Your Eligibility Evaluation report contains:

COST &TIME ESTIMATE
Read Most Frequent Questions of Immigration
Generally, most of the countries look for applicants, who are skilled in their occupation with atleast 3+ years of experience, possessing a bachelor's degree or higher qualification, also who prove their proficiency in the English language through various internationally recognized tests. Further for a few countries where applicants have blood relatives already residing or applicants having an offer of employment from an employer in the migrating country will be preferred.
Which country gives easy PR for Indian?
Canada offers easy PR Visa for skilled Indian workers.
Which is the best country to migrate from India?
The best nations to immigrate to from India are:
Australia
Canada
Finland
Norway
Germany
Let us look at the reasons why each of these countries are popular destinations for migrants.
Australia Australia has favorable factors such as a thriving economy which means more job opportunities. Australia promises a better quality of life and a multicultural society where there is peace and harmony.
The PR visa of Australia has a validity of five years. With a PR visa, you can move into Australia along with your family. You can apply for citizenship after living in Australia for three years with a PR visa.
Canada The immigrant-friendly policies of Canada and the government's encouragement of migrants to come and settle here has made it a popular migrant destination. Canada promises a comfortable lifestyle and the right living conditions. There are numerous job opportunities and the promise of personal freedom.
The validity of a PR visa is five years which can later be renewed.
As a PR visa holder, you can apply for Canadian citizenship in the future. You can live, work and study anywhere in Canada and you will be eligible for healthcare and other social benefits enjoyed by Canadian citizens
Finland Finland offers a high quality of life. It has been ranked the "Happiest Country in the World" for the third year in a row. Residents of the country can benefit from universal healthcare and a successful public-school system. The working conditions here are well regulated. The country offers a safe and secure environment.
Norway Norway has a high standard of living and is known to be one of the world's most expensive nations. Yet, with a slightly higher average income than the rest of the world, it is also considered one of the happiest countries in the world.
Germany Germany offers free healthcare and education for residents, and German cities are consistently among the 'Most Livable Cities of the World'. The shortage of skilled workers is generating opportunities for immigrants in many industries. The country offers one of the quickest visa decisions. It is western Europe's most populous country and Europe's largest economy. When you migrate to Germany, you get access to the whole European union.
Which is the easiest country to immigrate to?
The nations that are easiest to immigrate to are:
Australia
Canada
Singapore
United Arab Emirates
Germany
Let us look at each country's immigration aspects:
Canada There is no doubt that the Canadian PR visa process is easy, and the response time is a maximum of six months. But you can help in the process by taking care to fill your details with care, take a self-assessment to check your qualifications under the points-based system and submit all the required documents on time.
Canada is an attractive option for students not only for its courses but also for the post-study work options which can pave the way to a PR visa.
Canada offers various immigration programs through which you can apply for a PR visa, but each program has its individual eligibility requirements and application procedure. Some popular programs for getting the PR visa are
Express Entry Program
Provincial Nominee Program (PNP)
Quebec Skilled Worker Program (QSWP)
The Express Entry System is the fastest way to get your PR visa.
Australia Australia promises a better quality of life and a multicultural society where there is peace and harmony.
Australia offers a Permanent Residency (PR) visa for those willing to settle here. The PR visa is valid for five years and lets you work and live anywhere in the country. With the PR visa, you can settle anywhere in the country with your family. You can apply for citizenship after three years of living under the PR visa.
PR visa applications are usually done through the General Skilled Migration (GSM) program. Australia uses a points-based system to assess the PR visa applications. Three visa categories come under the points-based system:
Skilled Independent Visa Subclass 189
Skilled Nominated Visa 190
Skilled regional (provisional) Subclass 489
The first two are permanent visas while the third one is a temporary visa with a validity of four years which can later be converted to a PR visa.
You can apply under any one of the three categories for your PR visa for which you are most qualified.
Singapore Singapore has always maintained and continues to have an open-door policy towards migrants. Every year, the number of immigrants to this country continues to increase. In fact, immigrants here account for a large percentage of the population.
A strong economy, low living costs and a high quality of life are the reasons for moving to Singapore. There are different reasons for moving to Singapore, some move here for jobs, others for permanent residency.
If you wish to migrate as a professional, y0u can choose between three different types of work visas to migrate to Singapore.
Employment Pass You must first get a job in Singapore. Only your employer can apply for an EP on your behalf. You can get the Employment Pass (EP) or S Pass, depending on your experience and qualifications.
Personalized Employment Pass (PEP) The PEP is independent from any employer, allowing you to pursue opportunities in Singapore without affecting the Pass 's validity. Once you hold a PEP, to pursue a new job opportunity, you can stay in Singapore for up to 6 months, in between jobs. The catch is the PEP is only valid for 3 years and is non-renewable.
To apply, you must either be a current EP holder, or you must be an overseas employer who has not been unemployed for more than six months when you are applying for the PEP.
Dependent's pass (DP) If you have moved with your spouse or parents to Singapore, who may be holders of EP or PEP, you will most likely be given a Dependent 's Pass (DP). As a DP Holder, you're permitted to work without a work visa in Singapore. Your employer will then apply for a LOC (Letter of Consent) to require you to work legally.
Entre Pass This is also known as an entrepreneur pass. It is intended for international entrepreneurs who want to come to Singapore and run the country's new enterprises. The Entre Pass is valid for a period of 1 year and is subject to further renewal.
Long Term Visit Pass This is intended for a person who wants to migrate to Singapore with his spouse, children or parents. This must be required by the organization that funded the EP, PEP or S Pass visa for the person wishing to bring his or her dependents.
Germany There can be various reasons to migrate to Germany. You may wish to migrate to the country for:
Employment
Education
Self- employment
Irrespective of the reason you want to migrate to Germany, there are certain eligibility requirements that you should meet:
Financial stability: Based on the purpose for migration, applicants will have to meet certain financial requirements to prove that they can financially support themselves while in Germany.
Health insurance: It is mandatory to have a health insurance coverage before you migrate to the country.
Basic proficiency in German: You will need basic proficiency in German, you will need to give German language test and pass with an A1 or B1 level while a PR visa will need a C1 or C2 level proficiency.
United Arab Emirates One of the most common reasons why individuals move to Dubai is better employment opportunities. Living here provides an opportunity for many individuals to live a much better quality of life than they would have had back home.
For people wishing to move to Dubai, there are five different types of visas available. They are:
Employment Visa In order to get a work permit to work in the UAE you must first get a job. Your employer sponsors your work permit. This work permit is valid for two months and allows you to enter the country.
Dependent Visa or Family Visa An individual married to resident of Dubai is eligible for a Dependent Visa. Parents who want to move to Dubai to be with their children or vice versa can also use this visa.
Student visa In order to qualify for a student visa, a relative in Dubai or a university must support the applicant. This visa is valid for a term of one year and can later be extended. Student Visa
Investor Visa This visa is intended for individuals who wish to invest in a business in Dubai. Investing has many tax advantages in Dubai. The immigrant can invest in an existing Dubai-based company or set up his own business.
This visa is valid for 3 years and is subject to renewal.
What documents do I need?
For the PR process, they require identity, qualification, experience, and proof of income, taxation, settlement funds, English language and other documents. The documentation differs from country to country and specific documentation might be required in few cases at various stages. In addition, few countries require Police Clearance Certificates and applicants may have to undergo health examinations as well.
How much funding balance should I show?
Normally it depends upon the country where you want to migrate and the visa type you are applying, for a few countries it is not a mandatory requirement to show the settlement funds. There are many countries which have it as a mandatory requirement as they basically want to know whether the applicant is aware of the cost of living and have sufficient funds to survive in the new country without depending upon the Government. This is again a basic requirement for a few countries where the visa type is specific to the state or region or the visa is being sponsored by the state or region.
What other information does my migration application ask for?
Basic demographic information, in addition to its information relating to qualifications, experience, English language scores, any other country residence information, dependents information, any relatives or friends information staying in the new country, health and character information.
Can I apply from inside the country I want to migrate to for my PR or must I be abroad?
Earlier there used to be a condition that once the PR is granted the applicant(s) need to move out of the country & reenter. However now this has been relaxed by most of the countries, they are simply making the changes to the visa type and applicant(s) can remain in the new country as per the PR guidelines.
Do I need to deposit my passport with the embassy?
Countries like Australia don't need the passport to be deposited with the embassy. However few countries it is a mandatory requirement, it depends upon the country which you want to migrate and visa type you are applying.
Is there a visa interview? What kinds of questions are asked?
It completely depends upon the visa type you are applying and the country you want to migrate, few countries it is a mandatory requirement to attend an interview as a part of the process. Normally they want to know the purpose for migration or visit and whether the intentions of the applicant are genuine, they check whether the applicant is meeting the requirements, also whether he/she will be able to survive in the migrating country without any sort of assistance.
Costs will depend upon the country you are applying & the visa type; normally there will be a visa fee in the migrating country's currency, an applicant will have bear the other costs like migration agent fee, notary charges, courier charges, English language test charges, nomination & other authorities fee, in few instances like Parent Migration they might ask for security deposits as a part of assurance of support.
How long does it take to migrate?
Normally countries like Australia or Canada take 8-12 months or more, it differs from country to country. As per our experience in most of the cases, the duration of the process depends upon the way an applicant has planned his/her migration and willing to bank proactively on the favorable conditions, like how well the applicant is preparing in advance the documentation and other aspects of the process for the next stages. Again it differs from case to case basis & the type of the visa. We need to also understand that the applicant will not have any control on the timelines of the various authorities, however, he/she can definitely control the time consumption in filing the applications from his/her side.
Who all from my family can I take with me if I hold a PR visa?
Normally many countries allow spouse & children to be included as a part of the PR visa. Few countries might allow parents of the main applicant as well. After migrating on a PR many countries allow the PR holder to sponsor the close relatives who are eligible to migrate, take parents.
Can I work anywhere in my new country once I get my PR?
This again depends upon the type of the visa an applicant is planning to migrate; few types of visas though they are PR visas will restrict the applicant to work; study and live only in a specified state or region initially may be 2-3 years. Normally many countries have PR visas which allow an applicant to live across the country.
Can I study anywhere in my new country once I get my PR?
This depends upon the type of the visa under which an applicant is planning to migrate; few types of visas though they are PR visas will restrict the applicant to work, study and live only in a specified state or region for some initial duration like 2-3 years. Normally many countries have PR visas which allow an applicant to study across the country.
Many countries are issuing the same type of visa to all the dependents included in the PR application, if they get the same visa then automatically it will allow the spouse to enjoy the same rights which are applicable for the main applicant. This applicant needs to check before he/she starts the process.
Will I still retain my Indian passport?
Countries like the UK, US, Canada, Australia, New Zealand, Italy etc. allow dual citizenship, wherein you can be a citizen of 2 or more countries. In case of countries like India, Singapore, Austria, Saudi Arabia etc. their constitution doesn't allow dual citizenship, you cannot get Indian Passport or voting rights if you are a citizen of any other country. However, if an applicant wants to be only on a PR in the migrating country can continue his/her citizenship with India.
Many countries have made it mandatory to have a medical examination done before issuing the PR visa. Normally as a part of the examination process, they check if the applicant is free from the contagious diseases, he/she is possessing good health condition and don't need assistance or will not depend upon the society or government or will not depend upon their health care system.
How can I find a job in my new country?
Applicants holding a PR will definitely have an advantage and will be preferred by the employers. There are many international job sites like jobs.y-axis.com where an applicant can post the profiles and get in touch with prospective employers. It is advisable to have a job before entering the new country so that applicants don't have to face any problems in getting a job in the new country. The applicant can go for job search services provided by various organizations like Y-Axis and others.
If my PR application is approved, when should I arrive in the country?
Generally many countries advice applicants to make the initial entry before the expiry of health & character certificates already submitted as a part of the PR process. For countries like Australia, they specify in the grant the initial entry date before which all the applicants included in the visa should make first entry.
What is a Police Clearance Certificate (PCC)?
Police Clearance Certificate (PCC) is issued to Indian Passport holders when they apply for immigration, residential status, employment, or a long-term visa. People going abroad on a Tourist or Visit visa do not require a PCC.
Which countries have made it mandatory to submit PCC?
You will have to submit a PCC if you intend migrating to the U.S.A., the U.K. or Australia. Do note that you do not need a PCC for a Tourist visa.
Best country to migrate from India
The best country to migrate from India is Canada which has a long history of welcoming immigrants and facilitating their integration into Canadian society.
A look at the influx of immigrants in the country since 2001 indicates that it has been between 221,352 and 262,236 immigrants per annum.
The influx of immigrants has peaked since 1993 and it continues to grow. More than 90 percent of immigrants tend to settle down in and around large cities such as Vancouver, Toronto or Montreal.
Canada plans to continue its policy of welcoming immigrants to the country while acknowledging their contribution to the country's economic growth.
Canada has a systematic and well-regulated process for migrants wanting to move to the country on a PR visa. The validity of a PR visa is five years which can later be renewed.
The PR visa does not make you a citizen of Canada, you are still a citizen of your native country. As a PR visa holder, you can enjoy the following benefits:
Can apply for Canadian citizenship in the future
Can live, work and study anywhere in Canada
Eligible for healthcare and other social benefits enjoyed by Canadian citizens

Protection under Canadian law
Which country gives easy PR for Indians?
For Indians looking to migrate to other countries, the popular options are Canada, Australia, Germany and the U.K.
As for the country that gives easy PR to Indians, it depends on a lot of factors. It depends on how far you meet the eligibility requirements, have the required documents or able to follow the application process diligently.
It also depends on the immigrant intake of each country and their willingness to welcome immigrants into the country.
Not Found Your Answer?
Contact us via the contact form below your idea. We are here to answer any question.