As the world opens up to more business between countries, a golden opportunity has emerged for entrepreneurs. Business Visas help facilitate trade and business between different countries. These are typically short-stay visas and allow visa holders to conduct business in the countries they visit. Y-Axis can help evaluate your options and apply for a suitable visa which gives you the greatest opportunity to conduct your business abroad.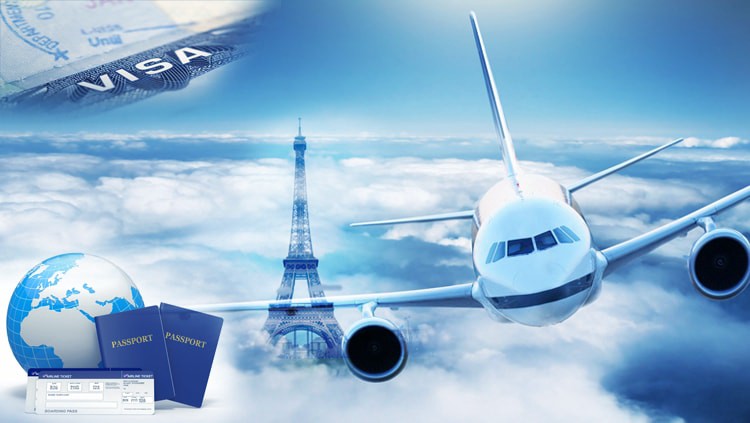 Business visa details
Most business visas enable you to:
Stay temporarily in the country you are applying to
Conduct business and financial transactions
Setup a temporary office
Travel in that country
Almost every country in the world offers flexible business visa options to enable trade between countries. Whether you are conducting client meetings, attending conferences, going on-site or conducing sales meetings, the business visa is typically your best visa option.
Eligibility for applying for business visa
While each country has different requirements, there are certain documents which almost all of them ask for. These include:
A valid passport
Travel itinerary including accommodation and flight details
Business and professional credentials
Academic credentials
Evidence supporting that you plan to return to your base country after conducting your business
Evidence of adequate financial resources
Medical examination and evidence of adequate insurance
Filled application with enclosed fee
Get expert support for your business visa
As one of the world's leading business visa & migration consultancies, We can help you create a business visa application with high chances of success. A dedicated visa consultant will be appointed to your case and will assist you throughout the process. Our support includes:
Document checklist
Complete business visa application support
Assistance with collecting supporting documentation
Visa Interview Preparation – if required
Updates & Follow-up with the Consulate
Read Most Frequent Questions of Business VISA
Can I travel as a tourist on a Business Visa?
Business visas, cover work-related activities that can include:
Consulting with business relations or colleagues
Attending a meeting or education convention
Contract negotiations or settlement of estates
Engaging in business or industrial operations
Attending corporate meetings
Making acquisitions or purchases for the company
Interviewing and hiring workers
A wide variety of things that have little to do with work or industry are protected by tourist visas. This may include:
Sightseeing and Tourism
Holidays
Visiting with friends or relatives
Attending social gatherings or non-paid participation in sporting or entertainment events organized by different organizations
Medical treatment
Attending short-term, recreational activities
So you see the purpose of both these visas are completely different from each other and one cannot be used as a substitute for the other.
What are the documents required for Business Visa?
The documents required for Business Visa are:
Business Visa application form stamped at the VAC
Fee receipt for Visa application
Appointment letter for Business Visa interview
Passport valid for overseas travel with validity minimum 6 months beyond the period of intended stay
All expired passports
If you are employed and your company/employer is sponsoring your Business Visa application:
A letter from the employer that requests the Visa for the applicant addressed to the Embassy/Consulate that indicates the length and purpose of the trip and the intent of the firm to bear the entire trip cost
If you are the owner of a business:
Evidence of funds that show your ability to support yourself financially during the tour
Business card if any
All documents regarding the financial and market position of the company with financial records, tax papers, sources of funds, Press/newspaper coverage regarding the company
If you are arriving for attending a commercial/educational/business/professional conference or seminar:
Evidence of event registration, brochure of event, letter of invitation, any website/media/printed print-out referring to the event
How can I get a Business Visa?
The process to get a Business Visa from India is as follows:
Obtain a digital photograph of the individual applicant
Fill the Business Visa application form completely
Make a payment of the application fee for Business Visa
Obtain an interview appointment for the Business Visa
Complete the Visitor Visa Fingerprinting at a VAC – Visa Application Centre
Attend the interview for the Visa at the designated Consulate
Await the decision for your Visa application
Application process for
US business visa
1. Submit the Form DS-160
2. Pay the visa fees
3. Schedule the transit visa interview at the US embassy or consulate
4. Submit the required documents
5. Attend the visa interview
U.K business visa
1. Register for an account
2. Complete the application form in English
3. Pay for the visa fee online
4. Pay a healthcare surcharge as part of your application
5. Print out your form
6. Book and attend an appointment at a visa application center
7. Have your fingerprints and photograph taken at the application center
Canada business visa
1. Register for an account
2. Complete the application form in English
3. Pay for the visa fee online
4. Pay a healthcare surcharge as part of your application
5. Print out your form
6. Book and attend an appointment at a visa application center
7. Have your fingerprints and photograph taken at the application center
Australia business visa
1. Identify the type of visa required
2. Gather all necessary documents in advance, including any health certificates the embassy may require.
3. If you are applying online, create an ImmiAccount
4. Apply online or on paper
5. Pay for your visa fee
6. Wait for your application to be processed.
7. You will receive the decision regarding your application in writing
How long does it take to get a Business Visa?
The time taken for processing the Business Visa is variable depending on the nation offering it and the applicant's individual circumstances. For example, it takes around 1 to 6 weeks for the processing of Canada Business Visa.
For a US visa application to be approved, it takes from 3 to 5 weeks. After processing, the applicant will receive a positive reply to their application and the document will be delivered by the consulate. The visa may take up to two additional working days to be delivered.
As for the Canada business visa, you will have to wait 1 to 6 weeks for the Business Visa to be approved, depending on the workload of the Canadian Embassy you are applying for.
As for Australia, the time for processing business visas can be anywhere from 15-22 months – so you will need to plan well ahead of time.
Did not find what you are looking for? Talk to our Visa Expert
Contact us via the contact form below your idea. We are here to answer any question.